Fall is officially here, and life seems to be back into a familiar routine. Fruit has been harvested and put away for winter, more tulip bulbs have been planted, my art students are back, and I've finally been getting back to my sketchbook.
Actually, I don't draw much in a sketchbook anymore. I have a bad habit of doodling on the nearest scrap of paper I can find, resulting in lots of little papers huddled in nomad stacks, struggling for their own survival.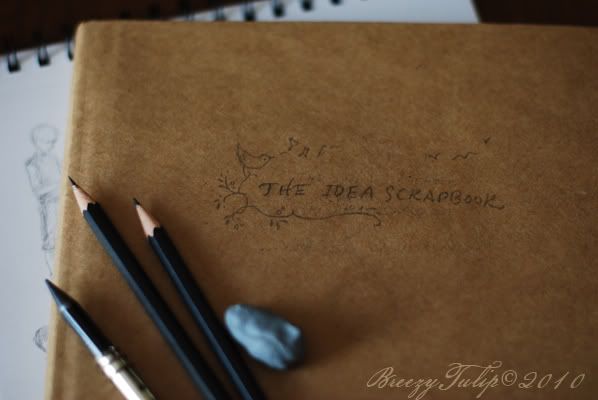 I've been collecting the ones worth saving, the ones with ideas for projects, etc. and pasting them into a large bound sketchbook. I call it "The Idea Scrapbook."
It's been a wonderful space saver, giving me no excuse to harbor clutter!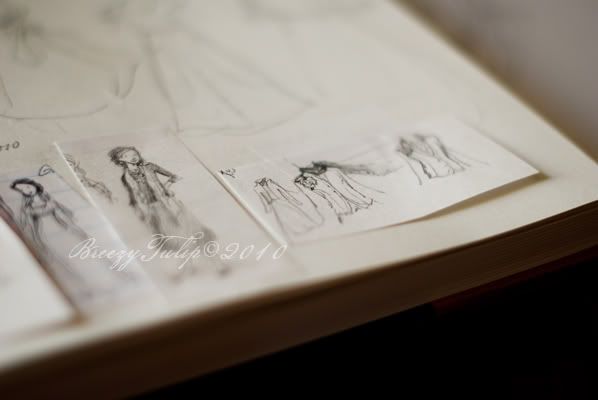 There are pages of clothing designs, historical costumes, illustration and business ideas . . .
. . . even characters from books I've read can be found in it! (Above is pictured a young Molly Gibson, and the melancholy Osborne Hamley of Wives and Daughters by Elizabeth Gaskell.)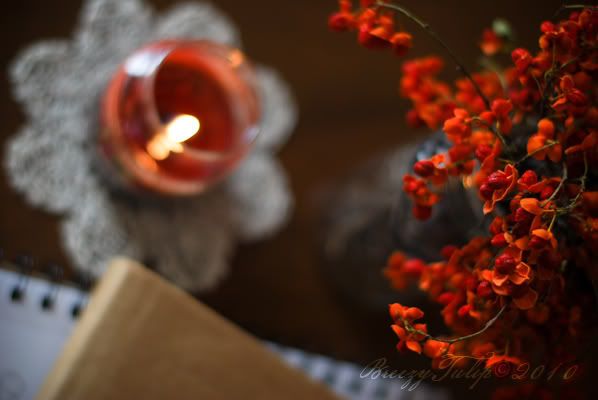 The weather has been sunny and mild lately, a pleasant prelude to the chilly gray days I'm expecting soon. I'm not quite ready for the the complete season change, but before long I'll be settled in with my piping hot mug of apple cider and a knitting project. I'm thinking of knitting a cabled ivory cowl—and of course I have a sketch of it in my Idea Scrapbook!
I hope your Fall is overflowing with the abundant love and praise of our Lord and Savior!
.:. .:. .:.