A. My art table is populated by a band of time-tested classic art supplies, and has been recently expanded to include a few newfangled tools. The specific materials vary from project to project, but here's a general list of resources and materials I'm currently blessed to use: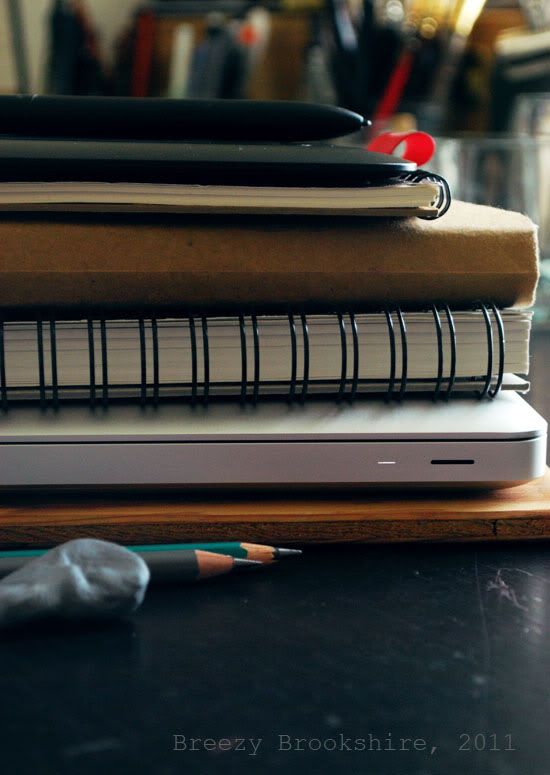 ❦
– kneaded erasers, pencil sharpener
– Sketch books, drawing paper (I really like Canson)

– Derwent and Prismacolor Drawing pencils
(always look for sales or coupons when buying nice pencils!)
– Arches watercolor paper, 140lb cold press
– large votive glasses for water
– books ends (to prop up books and, well, props)
– stacks of books to raise the work surface
– paper towels
– wooden boards for support, lap work, etc.
– Winsor & Newton Watercolors
– masking tape
– an assortment of brushes (I like medium rounds and flats)
– 15″ MacBook Pro, Photoshop (CS5)
– Wacom Bamboo tablet for drawing in PS
– Nikon D60 for reference photos
❦