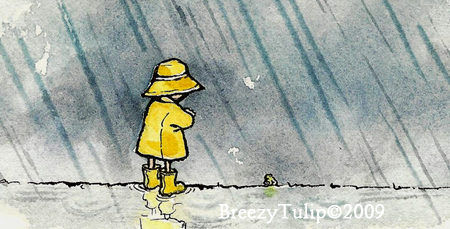 Rain, rain, go away.
Come again another day.
The ground has drowned and soaked all through,
Just let the sun come out and play!
Rain, rain, disappear.
Come again another year.
Don't you think your work is done?
Everything is bleak and drear!
Child, child, quiet please,
The grass is growing, and the weeds.
And if you're patient, flowers, too,
And then the trees'll be full of leaves!