Currently reading:
— "Loving the Little Years" | Rachel Jankovic
— Why I Hope Real Books Never Die (and They Won't) | This post reminds us that it is the sincerity and comrade-like nature of print books that will never allow them to go out entirely of style.
— "Shepherding a Child's Heart" | Tedd Tripp
— American Technopoly | A sampling: "Those who resist the American Technopoly . . . are people who refuse to accept efficiency as the pre-eminent goal of human relations; . . . who are, at least, suspicious of the idea of progress, and who do not confuse information with understanding."
 — "The Attributes of God" | A. W. Pink
. . . and lots of other books pertaining to a certain historical event
whose 100th year anniversary is fast approaching!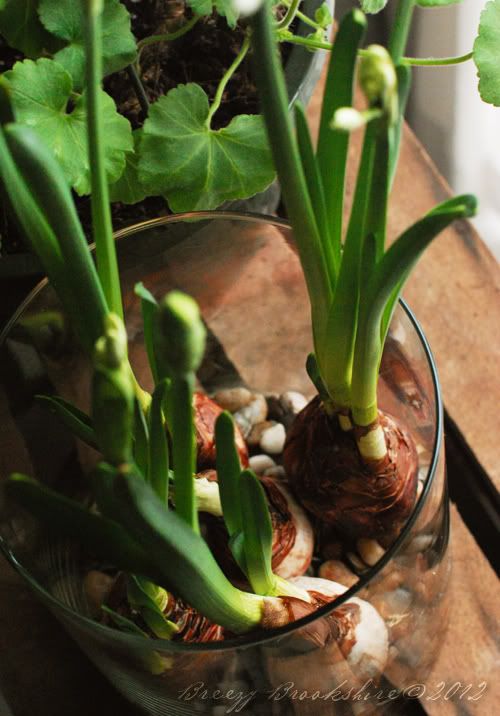 This week: These paperwhites cheered us all January, and now amidst the throes of Spring we are finally ready to get back into the vegetable garden! Driving to SC and back (for the Teach Them Diligently convention) regaled our winter-weary eyes with feasts of forsythia, magnolia, and red bud. Huzzah for Spring!
I am listening to: Mendelssohn's Songs without Words
I am creating: Embroidery patterns
—

Note about "Daybook": I'll be posting entries under the name of "Daybook" with a personalized, changeable list, inspired by The Simple Woman's Daybook and used by permission.