There's a new piece of art in my Etsy shop!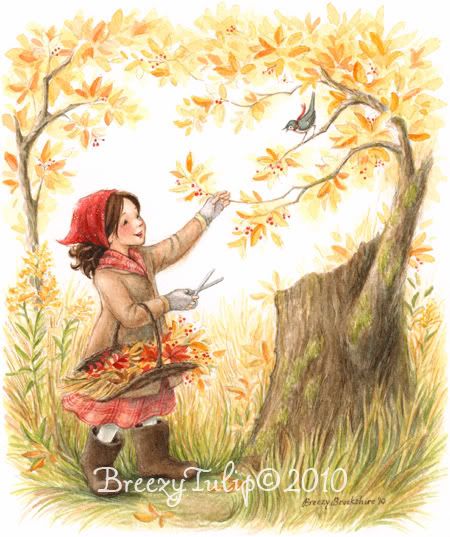 "Gathering Autumn Joys"
© 2010 Breezy Brookshire
A traipse through the woods on a crisp Autumn day . . . breathing in the scent of dew on the turning leaves . . . collecting bright berries and goldenrod . . . and discovering a new friend.
Click here to order your own print of "Gathering Autumn Joys"!
Shop Notice: I'm switching my prints to a new printing system, so the prices will be a little higher than the previous prints. The new prints are very high quality, but the older ones are still good quality and will remain $15 each.