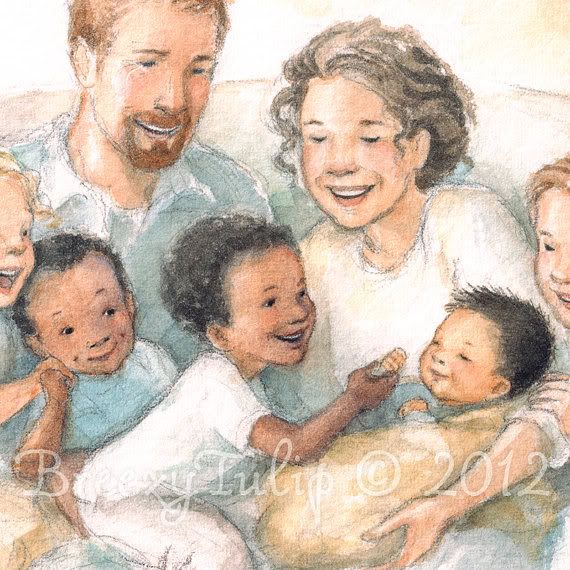 I had a very special project last week: creating a watercolor of an adoptive family.  As I drew them, I loved conveying the individual excitement and personalities of each one.  They're not based on anyone I know, but it seems like they are friends with a real story behind them.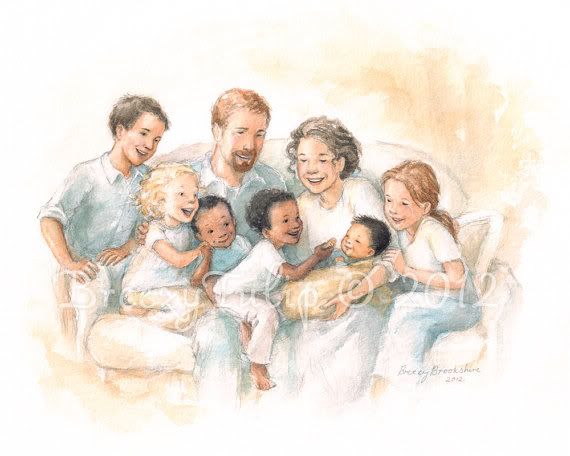 Ever since I was a little girl I've liked the idea of adoption. Adoption is a beautiful picture of God's love for us as His children, and a beautiful way of bringing more children into a family.
Naturally, I just loved viewing a pre-screen of Rescued, a wonderful documentary on adoption. Well, the creators of Rescued have started the Rescued Adoption Fund which provides Christian families looking to adopt with informational and financial aid. And all of the profit from my print, "For This Child We Prayed," goes to the fund!
"For This Child We Prayed" is available here in my Etsy shop — don't be shy, spread the love!