'Bout time for part two, eh?
Here's a look at our garden over the summer —
Raised beds have been working well for us. They are so easy to weed!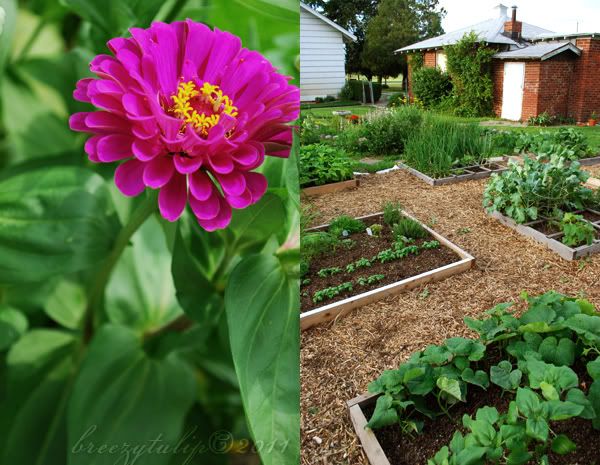 Earlier in the summer we had lettuce for salads. More vegetables have been coming on — onions, squash, pumpkins, tomatoes. We have yet to see how the Brussels sprouts and cabbage will end up. The green beans and zucchini didn't do well, but everything else has been a lovely addition to our diet.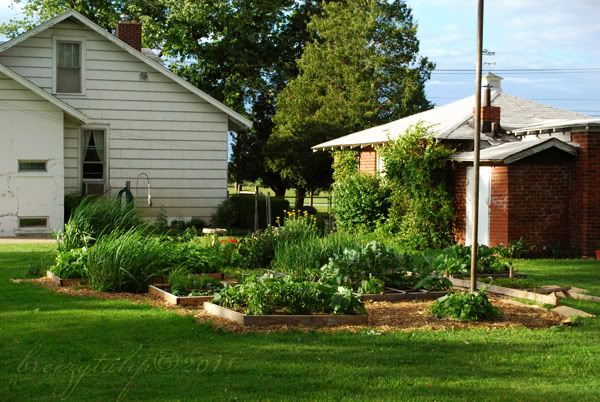 These little dears are trying as hard as they can to get on, and brave they are! The cosmos towered beside them but didn't bloom very much, so I think we come up with a way to set things right. ; )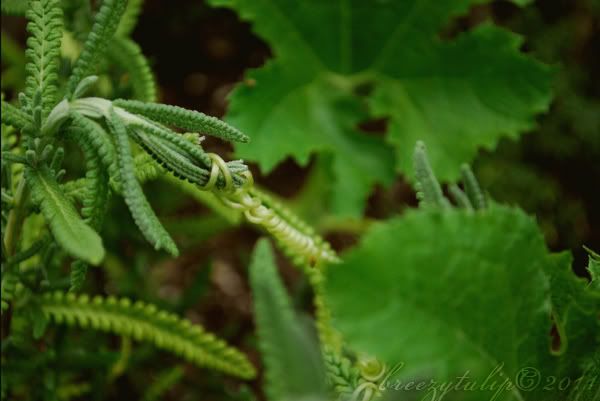 And the spaghetti squash has been a bit over-eager and seems to really like our lavender. (The lavender has since been set free.)
Thanks for stopping by our garden! God has blessed us with good earth, plenty of sunshine, and rain,. Part three will be a snippet of the beautiful sky, our beloved expanse above what we call home.