My great uncle Bill, or "Doc" as he's usually called, is ninety-four years old. You wouldn't be able to guess his age because he's taken such good care of himself.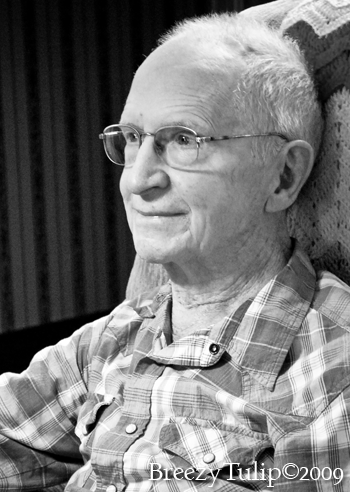 He's been an avid reader for eighty-seven years, and his favorite books are romance novels. And he loves to garden.
Here are some details of the portrait.  I just love how Uncle Bil pronounces it: "por-trait."
As I started to sketch him, his wife Eula slowly came up and gently patted his collar to spiff it up a bit.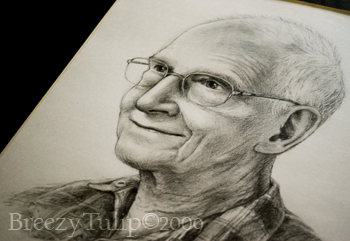 On Saturday, Mom and I took down my exhibit at the library. A wee bit bittersweet, but I'm glad to have all my pieces back home.
(Edit) This piece was drawn with graphite pencils on Strathmore drawing paper. Thanks for all the comments!